Singing Oak House Concerts Presents
Songwriters in the Round
Friday, March 10, 2023 at 7:30 PM
Unfortunately we aren't having our potluck finger food gatherings again yet
We close our 2019 Singing Oak House Concerts season with an amazing singer/ songwriter and philosophical humorist, Greg Tamblyn.

Greg Tamblyn
Read more >
Greg has been a successful singer, songwriter, speaker, and humorist for over 20 years. He combines outstanding audience rapport with an irreverent sense of humor, and has a special interest in the relationship of music, laughter, and lifestyle to physical and emotional well-being. Greg's humorous musings on cultural absurdities, as well as his messages of effectiveness, optimism, and service, have garnered him a large international following.
A Kansas City native, Greg has appeared on The Nashville Network (TNN). Nashville also serves as Greg's second home, where this talented singer-songwriter continues to write and record songs that celebrate the passion and humor of life at work and beyond. He has released six CDs since 1992, and his songs have been recorded internationally by other artists.

Greg Tamblyn "Unconditional Love" (The Story of Evy)
Tamblyn left his hometown Kansas City in 1986, stifled by a lack of opportunities. Oh sure, he was playing local bars, and he'd been rated "Best Male Vocalist in Kansas City" by a local newspaper. He'd even sold a couple of songs to a country singer from the Philippines. But the lure of Nashville was too great. Eventually, he landed a writing job for a Nashville song publisher. Along with having some of his songs recorded by country artists, Tamblyn successfully released his own single, "It's Another Joyful Elvis Presley Christmas." It caught the attention of radio stations and reviewers around the country, and was named "Christmas Single of the Year" in Cashbox magazine.
Then the Cayman Islands Hyatt offered him a gig. Remember that pool bar that Gene Hackman sat near in The Firm? The singer in the background could have been Tamblyn. Except by that time, he'd left, burned out by tourists wanting to hear "Margaritaville" for the 896th time. He wanted to sing his own songs.
Then he was asked to play a wellness conference at Duke University Medical Center. With songs such as "The Shootout at the I'm OK, You're Ok Corral," and "My Life is a Beer Commercial," he was a smash hit. The brochure for the conference listed Tamblyn as a member of the seminar's faculty. Where initials such as M.D. and Ph.D. followed the other presenters' names, the listing for Tamblyn was followed by N.C.W., which stands for 'No Credentials Whatsoever'.
With humorous songs about inner guides named Clyde and environmental slowpokes who think the greenhouse effect means crummy tomatoes, Tamblyn has found a huge audience. In addition to his public concerts, he's played for groups as diverse as the Department of Defense and the American Holistic Medical Association.
Stories from his life and songwriting have been featured in several recent books, including "Stressed Is Desserts Spelled Backwards", by Brian Luke Seaward; "Shelter For The Spirit", by Victoria Moran; and "Art and Soul", by Pam Grout.

Greg Tamblyn "Dolphin Therapy"
We hope that you will join us for this magical event. Please visit the website of Greg Tamblyn at gregtamblyn.com to learn more about this amazing performer.
You can also listen to Greg Tamblyn on Monday morning, November 11th. He will be a guest on Bob Weiser's "Old Songs' Home" radio show on WOMR.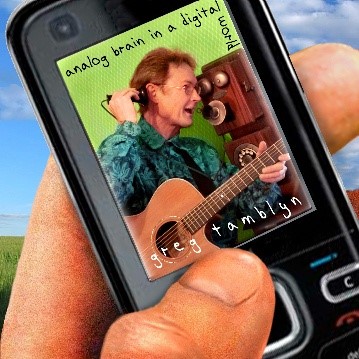 Due to the concern for the safety of our Singing Oak performers and fans, we've postponed future concerts until we can gather safely together again.

Hope to everyone soon. Will keep you posted about the great artists coming to Singing Oak!

---

Suggested Donation $20

RESERVATIONS ARE REQUIRED

Please RSVP to
singingoakhouseconcerts@gmail.com
or call 508.237.2024

We'll reply with confirmation, directions
and parking instructions

Potluck Gathering at 6:15 ~ feel free to bring finger food/dessert and/or beverage to share

Singing Oak House Concerts is located in West Harwich at the home of Ralph Diamond and Gail McAleer. All concerts are non-commercial, private events. Admissions are collected as donations, 100% of which go to the performing artist.

This promises to be another amazing concert and rare opportunity to experience this amazing artist in a warm, Cape Cod setting. Thanks and we look forward to sharing the music together!

In peace and music,
Ralph and Gail
Singing Oak House Concerts
singingoakhouseconcerts@gmail.com

---

Additional Information

RESERVATIONS ARE REQUIRED.

Some of our house concerts fill up so please RSVP early.

Our house concerts usually begin at 7:00 P.M. with a potluck appetizer/dessert social gathering starting at 6:15.

Most concerts are hosted either on Sunday or Monday evenings and our performers usually appear on Bob Weiser's "Old Songs' Home" radio show on WOMR on Monday morning. Check our website for more details.

A voluntary suggested donation of $20 per person to the musician(s) is requested. This is payable in cash at the door. No one turned away for lack of funds.

Remember, 100% of all contributions go directly to the performers so if you RSVP and can't make it, please let us know so we can give your seat to someone else.

Most of the musicians we host have CDs available for sale during the break and after the house concert.

Please RSVP to
singingoakhouseconcerts@gmail.com
or call 508.237.2024

Please support independent musicians!